IPRA Nationals
The Improved Production Racing Association of Australia (IPRA) is recognised by CAMS as the sole entity representing competitors in the category. State championships are conducted in every Australian State and the Northern Territory. The Australian Improved Production Nationals are held annually on a state rotational basis. Depending on the number of competitors, both an Under 2L and Over 2L Championship is conducted.
In 2016, over 130 competitors attended the 2016 IPRA Nationals held at Phillip Island setting a record for the largest field by a single category and the largest in IPRA Nationals history. Prior to 2001, the weekend long competition was know as the Club Car Nationals.
2019 IPRA NATIONALS UPDATE
The Hobart Sporting Car Club invite you to compete at this year's 2019 Improved Production Nationals in conjunction with the Tasmanian Circuit Racing Championship at one of the best driver's circuits in Australia, the historic Pepsi Max Baskerville Raceway, Tasmania over the weekend of 15th to 17th Nov 2019'.
The HSCC prides itself on putting some of the best and friendliest events that you'll ever attend, So do yourself a favour, be part of this event which will be one of the most special race meetings that you will ever get to compete at where you will enjoy plenty of track time over three days in a relaxed and social motor sport event like no other. As we say, like it use to be!
This form will register your interest in this event and will enable the organisers to get an info pack returned to you with the full details of the weekend and to also keep you in touch with information as it comes to hand.
---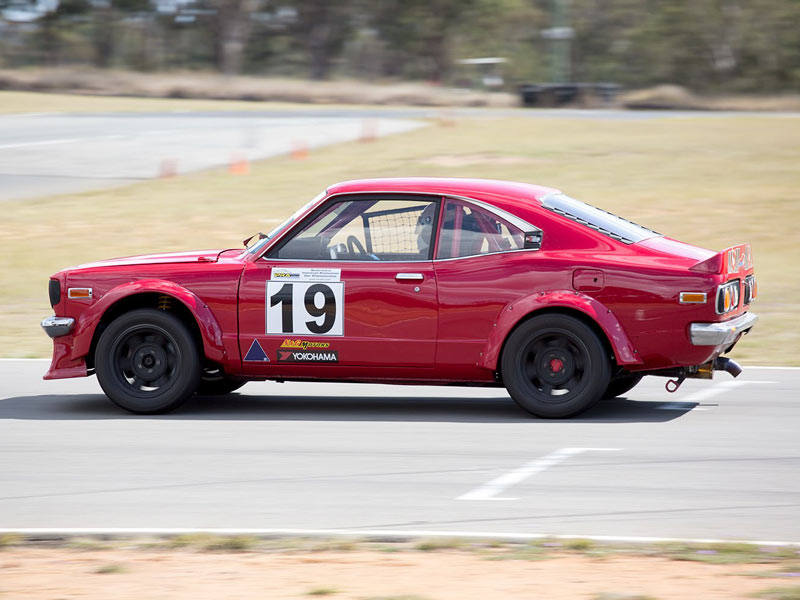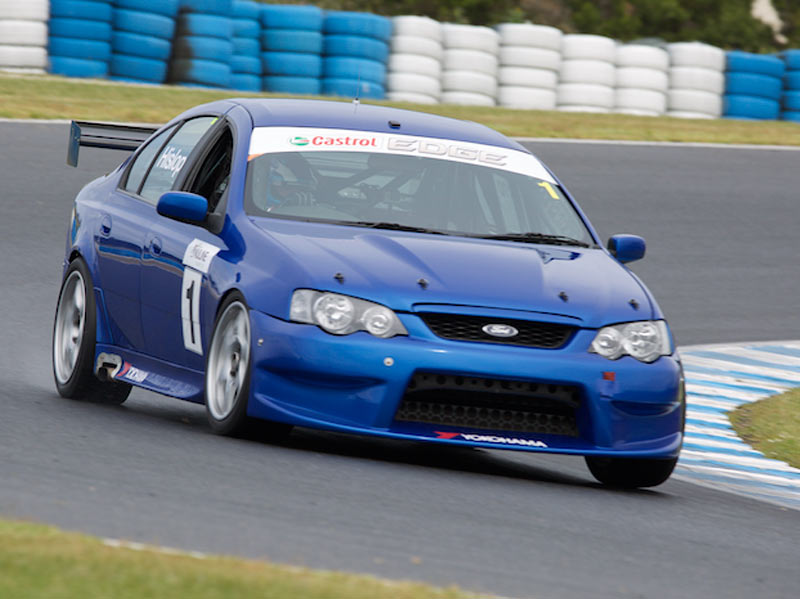 YEAR
DRIVER(S)
CAR
CIRCUIT
STATE
1991
Terry Lewis
Mazda RX3
Winton Raceway
Victoria
1992
Phil Morris
Datsun 1600
Winton Raceway
Victoria
1993
Andrew Brown
Mazda RX3
Eastern Creek International Raceway
NSW
1994
Ken Douglas (3)
Mazda RX7
Phillip Island Grand Prix Circuit
Victoria
1995
Ken Douglas (3)
Mazda RX7
Mallala Motor Sport Park
South Australia
1996
Roger Hurd (4)
Holden LX Torana
Baskerville Raceway
Tasmania
1997
Roger Hurd (4)
Holden LX Torana
Lakeside International Raceway
Queensland
1998
Noel McFarlane
Mazda RX3
Eastern Creek International Raceway
NSW
1999
Andrew Brown
Mazda RX7
Phillip Island Grand Prix Circuit
Victoria
2000
Roger Hurd (4)
Holden LX Torana
Mallala Motor Sport Park
South Australia
2001
Roger Hurd (4)
Holden LX Torana
Symmons Plains International Raceway
Tasmania
2002
Ken Douglas (3)
Mazda RX7
Queensland Raceway
Queensland
2003
Wayne Wakefield
Mazda 808
Oran Park Grand Prix Circuit
NSW
2004
Ray Hislop (6)
Ford Falcon EB GT
Phillip Island Grand Prix Circuit
Victoria
2005
Adam Allan
Datsun 1200
Mallala Motor Sport Park
South Australia
2006
Scott Fleming
Mazda RX7
Baskerville Raceway
Tasmania
2007
David Loftus
Nissan Skyline R32
Morgan Park Raceway
Queensland
2008
Justin Keys
Mazda RX3
Oran Park Grand Prix Circuit
NSW
2009
James Atkinson
Holden VX Commodore
Phillip Island Grand Prix Circuit
Victoria
2010
Kevin Ledger (2)
Subaru Impreza
Barbagallo Raceway
WA
2011
Tony Wallis
Mazda 808
Mallala Motor Sport Park
South Australia
2012
Ray Hislop
Ford Falcon BF
Baskerville Raceway
Tasmania
2013
O2L Ray Hislop (6)
U2L Bob Jowett
Ford BF Falcon
Honda Civic
Morgan Park Raceway
Queensland
2014
O2L Kevin Ledger (2)
U2L Andrew Tendli
Subaru Impreza
Honda Civic
Wakefield Park Raceway
NSW
2015
O2L Ray Hislop (6)
U2L James McKinnell
Ford BF Falcon
Honda Integra
Hidden Valley Raceway
NT
2016
O2L Ray Hislop (6)
U2L Graeme Cox
Ford BF Falcon
Honda Civic
Phillip Island Grand Prix Circuit
Victoria
2017
O2L Ray Hislop (6)
U2L David Waldon (2)
Ford BF Falcon
Mazda RX3
Barbagallo Raceway
WA
2018
O2L Ray Hislop (6)
U2L David Waldon (2)
Ford BF Falcon
Mazda RX3
Talem Bend
SA