IPRA NATIONAL TECHNICAL COMMITTEE
At the recent IPRA AUSTRALIA National board meeting held in Sydney mid August 2018 the implementation of a National subcommittee to handle all technical enquiries for 3 J Improved Production Regulations was established.
The committee is to be known as The NATIONAL TECHNICAL COMMITTEE (NTC) The appointed chairman is Mr Steve Cherry who is supported by panel members Gary McKay , Gary Cook , Grant Maitland and Greg Hartnett. The very knowledgeable committee is responsible for providing advice and recommendations to the National Board and CAMS on the 3J Regulations for 3J Improved Production.
The NTC was established to provide a central point of contact where regulation inquiries or clarification could be sought in timely and uniformed manner. These responses will be documented, and an audit trail created for future reference should it be required at any time in the future. To seek clarification on any Improved Production Regulation it is recommended that a state Technical Officer be contacted in the first instance or a Technical Inquiry Form (NTC F1) which is available for downloading from the national website be submitted to the NTC.
It is envisaged that with the formation of this committee that over time the 3j regulations will become a much more clearer and understandable document and will in turn see a more uniform implementation of the regulations throughout the category.
Yours
IPRAA National Board
Improved Production Racing Association of Australia
Improved Production (IPRA) is one of the fastest growing categories of circuit racing in Australia. Improved Production cars are defined as 'commercially available touring cars' and are allowed a reasonable level of modification to allow both the racer and the designer room to create an exciting form of race car.
 Improved Production Racing have clubs in each state which are affiliated members of the Confederation of Australian Motor Sport (CAMS).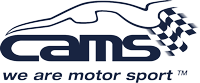 An Improved Production race car is defined as a modified road car intended for race track use, and is made popular by the fact that it is fast, and relatively inexpensive (as race cars go...) Based on a production body shell, and then carrying out limited modifications to engines, brakes and suspension proved to be a popular formula with both beginners and experienced competitors alike.
---
2018 IPRA NATIONALS UPDATE
The 2018 Aldinga Towing IPRA Nationals is being in held at the exciting new Talem Bend Racetrack in South Australia. This years prestigious event is being run by IPRA SA.
Thanks to everyone that has registered thus far. This year's Nationals is shaping up to be a HUGE event.
We now have registrations for 2 full grids of 46 in the O2L category and 25 of 46 in the U2L category
That's 92 Overs and 25 Unders, total of 117.
We have infrastructure reserved for 132 under-cover spots. · 52 Pit-Lane Garage Spots (all taken) · 20 Garage Spots (12 taken and 8 remaining) · 60 Marquee Spots (53 taken and 7 remaining)
As it stands we will be running two full grids of O2L and one grid for U2L.
We will continue to accept registrations for the U2L category.
Regarding the O2L category, we will accept a further six (6) spots and these registrations will go on the reserve* list on a first in basis.
I encourage those in the O2L category to continue with your registrations because when we hit an additional twenty two (22) registrations for O2L we will be in a position to consider a third grid in this category. The sooner we hit this target the sooner we can begin to source the additional infrastructure. Note, that additional infrastructure beyond 132 spots is not guaranteed, however we will use our best endeavours to source these covered spots within the time frame available. For this reason IPRASA is imposing a registration cut-off on 15 August 2018.
Again, thanks to everyone that has registered thus far.
*Reserve List, should the O2L grid quantity be limited to two (2) and there is no requirement for a reserve list then IPRASA will refund your money in full. IPRASA would provide notification of this position as soon as possible after the 15 August 2018.
Jamie Weir
President IPRASA
---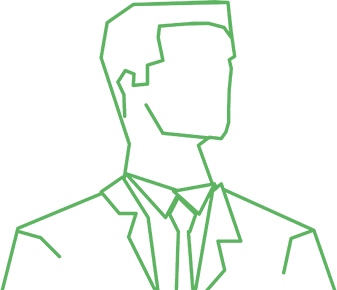 State Delegates Working For You.
State delegates are volunteers who donate their precious time to ensure each state is equally represented and to convey each states proposals and objections into a national forum for further consideration.