2021 NATIONALS ANNOUNCEMENT – EXPRESSION OF INTEREST

The 2021 Improved Production Nationals are full steam ahead and we have already received interest from many interstate competitors!
To assist with event planning, Improved Production Queensland has generated an EOI for competitors to formally register their interest.
Please note the EOI incorporates a non-refundable deposit of $100 and is to be completed online using the link below. EOI's will open on Friday 23rd April 2021 and will close on Friday 14th May 2021. You will not be able to submit an EOI until the opening date to ensure all potential competitors have an equal opportunity.
Improved Production Queensland will use the EOI response primarily to gauge interstate interest and will use the EOI to determine fundamental elements of the event planning such as:
Whether we conduct an Under 2L final
How we manage oversubscription based on Morgan Park grid capacity; and
Track time available to Improved Production Each EOI will be time and date stamped automatically once completed to establish a response order.
The EOI response order will be used to assist with:
1. Carports – there are limited carports available at Morgan Park and for those wanting a carport, preference will be given based on EOI response order; and
2. Oversubscription – in the event entries are oversubscribed the response order may be used to assist
All information regarding the 2021 Nationals will be placed on the website link below, so to keep up-to-date with all the news, make sure you keep checking out the site. Looking forward to seeing everyone in sunny Queensland in October for what will be an awesome event.
To complete an EOI please use the below website.
The 2021 Improved Production Nationals website: https://improvedproductionnationals.com.au/
FROM THE NATIONAL ADMINISTRATOR
RULE CHANGES & ENGINE BLOCK REPLACEMENT APPLICATION FORM
To IPRA Members
Please find the link below to the Improved Production 3J rules for 2021 and the Engine Block Replacement Application form.
The AMRC has decided to proceed with an amended wheel/tyre table which was outside of the IPRA executive's control. The IPRA executive committee had queried the AMRC amendment to the table and the AMRC reply is as below
QUESTION:
Why did the AMRC proposal increase in rim width to all cars not just the heavy cars?
ANSWER:
The rim width increase was asked for by IPRA on the grounds of improving safety for heavy vehicles, for whom a small number have been having tyre failures. IPRA notified the AMRC that Yokahama had recommended the increase in rim width to improve safety for heavy IPRA vehicles. This initial request was therefore approved for the reasons of safety as requested.
As part of this discussion, the AMRC also considered if the rim width increase was likely to provide a performance increase to the vehicles permitted the increase. It was decided that a performance increase may be possible for these heavier vehicles with this increase in rim width. To ensure that any potential performance gain attained by the heavier cars did not upset the current parity in the class, it was decided that the rim width increase should also able to be used by all other 3j cars over 2 litres. This decision was made specifically to ensure that the current performance parity in the class was maintained.
Regards
Brett Watters
IPRA National Administrator
Improved Production Racing Association of Australia
Improved Production (IPRA) is one of the fastest growing categories of circuit racing in Australia. Improved Production cars are defined as 'commercially available touring cars' and are allowed a reasonable level of modification to allow both the racer and the designer room to create an exciting form of race car.
 Improved Production Racing have clubs in each state which are affiliated members of the Confederation of Australian Motor Sport (CAMS).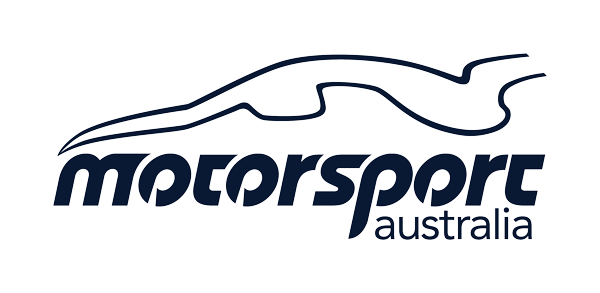 An Improved Production race car is defined as a modified road car intended for race track use, and is made popular by the fact that it is fast, and relatively inexpensive (as race cars go...) Based on a production body shell, and then carrying out limited modifications to engines, brakes and suspension proved to be a popular formula with both beginners and experienced competitors alike.
---
IPRA NATIONAL TECHNICAL COMMITTEE
At the recent IPRA AUSTRALIA National board meeting held in Sydney mid August 2018 the implementation of a National subcommittee to handle all technical enquiries for 3 J Improved Production Regulations was established.
The committee is to be known as The NATIONAL TECHNICAL COMMITTEE (NTC) The appointed chairman is Mr Steve Cherry who is supported by panel members Gary McKay , Gary Cook , Grant Maitland and Greg Hartnett. The very knowledgeable committee is responsible for providing advice and recommendations to the National Board and CAMS on the 3J Regulations for 3J Improved Production.
The NTC was established to provide a central point of contact where regulation inquiries or clarification could be sought in timely and uniformed manner. These responses will be documented, and an audit trail created for future reference should it be required at any time in the future. To seek clarification on any Improved Production Regulation it is recommended that a state Technical Officer be contacted in the first instance or a Technical Inquiry Form (NTC F1) which is available for downloading from the national website be submitted to the NTC.
It is envisaged that with the formation of this committee that over time the 3j regulations will become a much more clearer and understandable document and will in turn see a more uniform implementation of the regulations throughout the category.
Yours
IPRAA National Board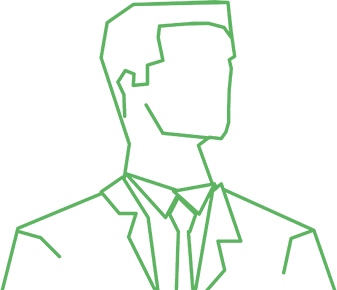 State Delegates Working For You.
State delegates are volunteers who donate their precious time to ensure each state is equally represented and to convey each states proposals and objections into a national forum for further consideration.